Embedded Risk Management
Connect with your policyholders to improve underwriting decisions.
Risk Management from A-Z
Our private-label platform streamlines the toughest parts in the loss control process.
Contact SpotRisk
Database tools are helpful but don't deliver the full picture.
Background
SpotRisk was formed by a loss control director and a software developer who saw a better way of doing things. Vertical integration is the key to improving underwriting efficiency, customer experience and profitability.
Problem
The typical risk management process involves endless email chains with multiple vendors who outsource every part of their operation which results in low productivity, reputation risk, and inaccurate underwriting data.
Solution
Connecting directly with the insured to help them develop a culture of safety improves the policyholder experience, improves loss ratios, reduces premium leakage and boosts the brand of the carrier by being seen as a helpful partner.
Reduce premium leakage.
Gain clarity and save time so you can focus on the big picture.
Contact SpotRisk
Step 1:
Upon binding a new policy the insured automatically receives an email inviting them to login to their risk management portal which is populated with content according to their class-code.
Step 2:
The policyholder receives employee safety training courses composed of short video modules along with written safety program and a document library tailored to their line of business.
Step 3:
SpotRisk helps the policyholder build a culture of safety while further improving underwriting by analyzing usage data and tracking the policyholder's exposures as they change over time.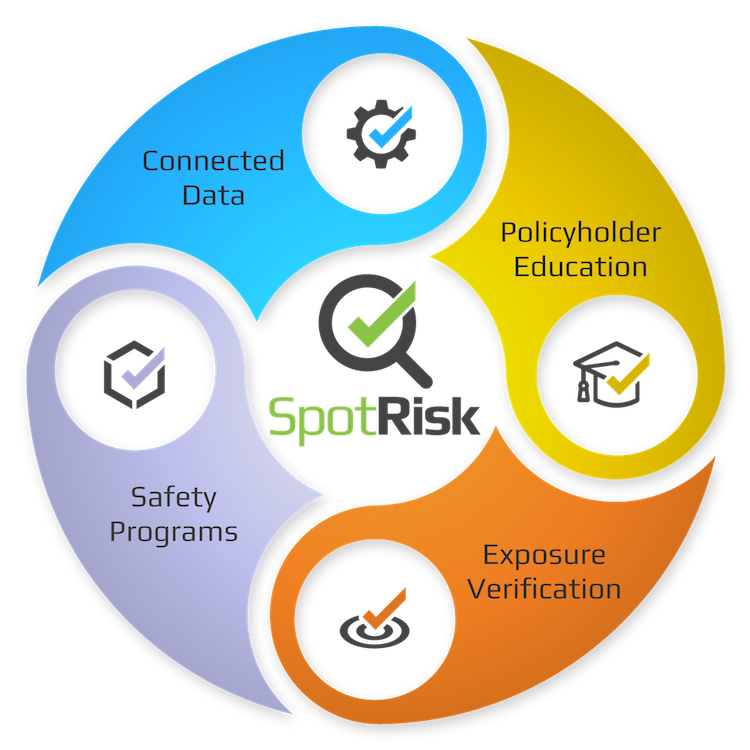 Risk management shouldn't be an afterthought.
Our tools help your insureds develop a safety culture.
Contact SpotRisk
Safety Programs
The policyholder receives a document library tailored to their line of business with safety programs, toolbox talks and OSHA guidelines.
Video Modules
The insureds get a portal to invite their employees for automatic enrollment into video based safety-training courses according to their class code.
Policyholder Experience
SpotRisk helps position the carrier as a proactive partner who is trying to keep their policyholders safe by teaching them how to prevent claims.
Private-Label
Everything is private-labeled so all of the videos, software and content use your branding to position you as a full-service carrier.
Exposure Verification
Various information is gathered throughout the policy lifecycle enable comparison against the insureds application to confirm exposures.
Data Driven
Everything is handled automagically and all of the usage information is tracked which enables the carrier to analyze their risks at a deeper level.
Elevate your underwriting process.
Give your policyholders the full service experience.
Contact SpotRisk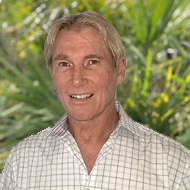 Erich began his career as an inspector then eventually started his own company called Alpha Loss Control Services which specialized in workers' comp and commercial P&C inspections. He grew the business for 20 years into one of the leading inspection companies in the Southeast US then eventually sold the company.
During his time operating Alpha he trained hundreds of inspectors and was one of the first loss control companies to embrace technology and transition to paperless. He's passionate about risk management and enjoys helping to push the industry forward. Erich is responsible for overseeing content development at SpotRisk such as authoring safety programs and managing the video production team.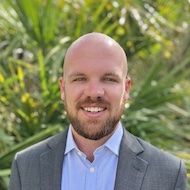 Alex is a self-taught software developer who started out in the industry working as a commercial underwriting assistant in college for a specialty MGA. He later joined Erich's company to help work on improving the software interface and began learning about the exciting world of loss control over the following years.
Alex saw a need for consistent and high quality training in the industry which led to the initial creation of an online inspector training program. This project eventually blossomed into bringing safety content directly to policyholders with other loss control tools and SpotRisk was created. He is responsible for managing the product design team along with marketing and business development.
Our mission is to transform the risk management industry by focusing on improving the policyholder experience.